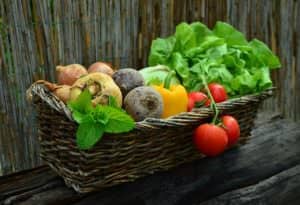 As soon as you consider taking up the one meal a day or OMAD diet regimen, it is a good idea to incorporate high protein vegetables in your program. Protein forms a crucial part of your body down to the cellular level. It is also needed to repair and build tissues in your body. Your bones, skin and even muscles are very well dependent on your protein intake.
The challenge with protein is that people have a preconceived notion that it usually comes from steak, chicken, eggs, and even meat. For some, they complete their protein needs through a protein shake. This shake is actually a great supplement to the OMAD diet specifically for people who are working out during the program. These protein-rich sources are easy to come by as you can simply buy them from the grocery or specialty shops.
High protein vegetables come into the program for a couple of reasons. For one, it offers a great way to diversify food in your diet. You might be growing tired of the same old types of food in your regimen.
This is also a good source of protein if you are not a big meat eater. It allows you to get enough protein without being confined to the usual food group. According to an article released by Time, parts of a diet program by Americans have improved over time. This is possible because of the many food options people have which they can include in their diet program such as OMAD.
The good thing in adding high protein vegetables in your diet is its flexibility. It can either be the main course of your once a day meal or even just a side dish to complement other nutritious food. There are people who started to feel a little more energetic and even feel their excess weight start to come off with the help of these vegetables.
It can be a great asset to your OMAD diet making it even more effective. The convenience of having one meal a day as your diet program means you can take away the struggles of food planning for multiple meals in a day. If you add these protein-rich vegetables, it makes mealtime a lot healthier.
Here are some of the well-known vegetables that pack the protein your body needs.
Spinach
This edible flowering plant is a pretty well-known vegetable mainly because it was used by a well-loved cartoon character back in the days. You know, that lovable sailor with a big anchor tattoo on his forearms? The one who usually fills his day battling it out with Brutus and saving Olive Oyl? Yes, that is Popeye and not the chicken. What is amazing with that comic strip is that when he finds himself in a pickle (not the vegetable though it also has proteins in it), he would munch on spinach to get the energy he needs to win any fight.
It helped associate spinach to energy as it packs protein in it. This is also a great source of other vitamins and minerals. It also has antioxidants that protect you from free radicals. On top of all these is the fact that spinach is available all year round according to Good Food. That means you can enjoy it anytime you feel like it.
Peas
This is another great example of high protein vegetables that you can include in your OMAD diet. Fresh or frozen, peas can be a great addition to almost any meal. Throwing them into a salad or serving as a side dish to chicken or pasta can give you not only protein but Thiamin, phosphorous, vitamin A, vitamin C, and iron too.
Broccoli
You can put broccoli in soups, salads or even prepare it steamed to get protein into your diet program. This vegetable is also rich in fiber, vitamin K, and vitamin C. One great thing about this vegetable is it contains a healthy amount of folate which great for fighting some types of cancer.
Kale
Often found in smoothies, it can also be included in salads and even casseroles all for the sake of getting that protein into your body. Though it does take some getting used to because it has a bit of bitter tangy flavor to it – regardless if it is cooked or taken raw.
Mushrooms
When you talk about high protein vegetables to include in your one meal a day diet program, mushrooms should be a part of that conversation. Apart from the protein you get, you also get to enjoy immune boosting characteristics of mushrooms. They sometimes work best with organic eggs to complement any main course.
Artichokes
Steamed, roasted, or even blended, this vegetable is rich in protein that it helps you feel full longer. In effect, you get to address potential hunger pangs throughout the day and you get to stick to your OMAD diet. Being one of the most versatile vegetables has made it a staple in most diet programs and even considered by ancients as having a lot of health benefits according to WebMD.
Asparagus
Apart from being rich in protein, asparagus also has fiber which helps you feel full longer. It is also the main source of vitamin K and even some antioxidants. This is also a diuretic which helps you expel more water and salt from your body through your urine and help manage blood pressure and other conditions.
Corn
Eaten straight from the cob, frozen or even canned kernels, corn packs a solid punch when it comes to your protein needs. It is also high in fiber helping you get a healthier digestive system.
Edamame
Edamame or boiled green soybeans is one of the high protein vegetables. It can be paired up with other protein dishes.  
Soybeans
This is one of only two complete plant proteins (the other being quinoa). A good serving of about 28 grams soybeans can give you the equivalent of a protein in 150 grams of chicken. That should be enough to convince you that fiber and fatty acids in soybeans can promote digestive and cardiovascular health.