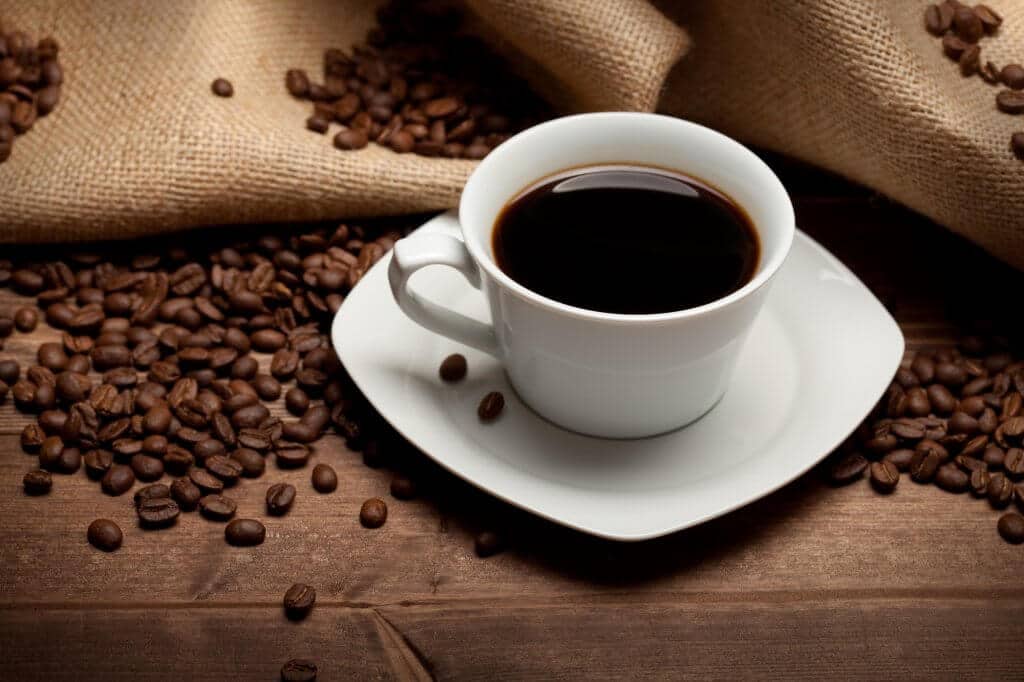 Getting proper hydration is vital not only while doing the omad diet but to your well-being. Even a one percent deficiency can show signs of dysfunction in the body.
But always drinking liquids such as water while doing omad will not give you the benefits of other nutrients.
One common question is:
What liquids are acceptable/not acceptable while eating one meal a day (omad diet)?
When you are starting the omad diet, knowing what you can and cannot drink outside your eating window can get confusing.
Let's take a complete look at all liquids and whether they are acceptable or not.
[no_toc]
#1. Mineral Water/Carbonated Water/Sparkling Water – Yes

Mineral Water
This probably the most underrated liquid that there is.
There is a reason it is called "Mineral" water because of the numerous minerals that it provides as well as calcium.
Every brand will be different as far as calcium levels, but some have as much as 340 milligrams per liter.
One of the hidden or under-appreciated minerals contained is sulfate.
Why drink more sulfates?
Sulfur is the 8th common element that is contained in your body in terms of mass. Your body does not use sulfates very well from digesting sulfur. Therefore, you want to have a greater source than consuming high sulfur content foods.
Other Mineral Water benefits
Other trace minerals in mineral water that are beneficial are sodium, calcium, lithium, and magnesium. Be sure to check the packaging label for everything it has.
Why I like S.Pellegrino and Perrier Natural Mineral Water
Mineral water like Perrier and San Pelligrino contain naturally occurring minerals and carbonation. It's also bottled directly at the source.
Most importantly the taste! It's important to drink something you like the taste of when eating one meal a day. But not only the taste, both have low sodium, zero calories, and no flavors or artificial colors.
Carbonated Water/Sparkling Water
This is often referred to as a healthier option than drinking soda. It's just plain water that is dissolved in carbon dioxide. Drinking carbonated water is not only a good way to stay hydrated on the omad diet, but it can also improve digestion, and relieve constipation.
Helps with Digestion
If you sometimes have a sick feeling in your stomach after your one meal, you might find it helpful to drink a glass of carbonated water.
Relieve Constipation
Increasing fiber can help with constipation relief, but increasing your fluids is just as important. Drinking Carbonated water with fiber helps the stomach to make regular and normal stools.
Avoid: Club Soda/Tonic Water/Seltzer
These are artificially produced in which pressurized carbon dioxide is passed through water. These often contain various flavorings and other additives such as potassium bicarbonate, table salt, and sodium bicarbonate.
#2 Coffee – Yes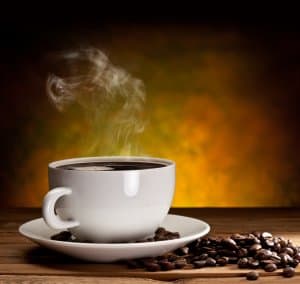 Acts as an Appetite Suppressant
The one thing that coffee can do best on an omad diet is help suppress your appetite.
Increased Energy
When you drink coffee while fasting, it makes it more effective. The caffeine content will have a stronger effect since you are not eating as much. As a result of this, you will have increased energy in comparison of mixing coffee and food.
More Productivity
The Caffeine content in coffee stimulates a neurotransmitter known as dopamine in your brain. Dopamine serves a role in your mental and emotional health. In turn, you get an increased focus which leads to increased productivity.
#3 Tea – Yes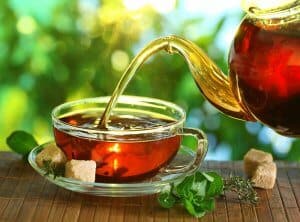 Antioxidants
Tea has a large number of nutrients and antioxidants that help the body. These benefits include fat loss, improved brain function, and a lower risk of cancer.
Lower Caffeine
Unlike coffee, drinking teas can give you hydrating benefits with lower caffeine. The caffeine content will vary with how the tea is brewed, but caffeine tends to be in the range of 15-70mg in one 8 ounce cup. A single cup of coffee ranges from 80-135mg of caffeine.
May help reduce risk of type 2 diabetes
Recent studies have shown that tea can reduce blood sugar levels and improve insulin sensitivity. One Japanese study shows individuals who drank green tea lowered their risk of developing type 2 diabetes by 42 percent.
The tea below comes highly recommended and offers a large selection of teas that are certified organic.
#4 Diet Soda – No
It Causes Cravings
Diet Soda tricks your metabolism so that it thinks it's getting sugar. In turn, this causes your body to pump insulin. This will make you hungrier. You will crave starchy carbs including pasta and bread and even more sugar.
It will confuse your body
Even though artificial sweeteners in diet soda have no calories, it will trick the body so it thinks it's getting sugar. In preparation for this, your body releases insulin for the increased blood sugar. When your bloodstream contains increased amounts of insulin, your more likely to store fat. This also leads to a slow down in metabolism which leads to burning fewer calories.
It Causes Obesity
Artificial Sweeteners and obesity are tied together. There are studies that show an increase of two-hundred percent in people who regularly drink diet sodas. This is due to chemicals called obesogens.
Obesogens affect the body's endocrine system. They cause an estrogen-like compound to be produced. It causes the natural estrogen in your body to be inhibited. In turn, this causes a severe imbalance in the body.
Hormonal imbalances can cause thyroid dysfunction, increased fat cell production, and insulin resistance. These are all the opposite of what you are trying to accomplish with your omad diet.
#5 Coconut Water – No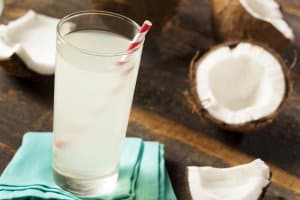 High Sugar
Some commercial brands of coconut water have a whopping 22 grams of sugar per serving. This can be more than some flavors of ice cream. But, even plain coconut water contains 6 grams per cup.
Calories
One cup of unflavored coconut water has around 46 calories. Flavored coconut water can contain ever higher calories.
Increased Sodium
Coconut water is a significant source of sodium. A plain cup of coconut water has 251 milligrams of sodium. This equates to 17 percent of your recommended daily intake. Drinking too much sodium increases your risk of stomach cancer and high blood pressure.
#6 Bone Broth – Yes (Highly Recommended) (in small moderation)

Promotes Weight Loss
Research has shown that people that are obese contain larger amounts of a bacteria called Firmicutes. They also have lesser amounts of a bacteria called Bacteroidetes in the digestive tract. It is believed that Firmicutes leads to higher amounts of calories being extracted from food. Because of this, the ratio of Bacteriodetes and Firmicutes have become a marker for obesity.
Bone Broth contains high amounts of L-glutamine. Studies have found L-glutamine to reduce Firmicutes in the stomach which aids in weight loss.
Improves Hydration
Bone broth that is made from vegetables adds carbohydrates and electrolytes. There are studies that show that drinking broth can hydrate even better than water alone because of the electrolytes
Builds Muscle
Amino acids in Bone Broth helps stimulate muscle protein synthesis. Muscle Protein Synthesis assists in repair, growth, and the maintenance of various muscle groups in the body. In a recent cancer study, researchers found that amino acids reduced inflammation and helped stimulate muscle protein synthesis in groups that were undergoing cancer therapy.
Improved Immune System
Because of the high concentration of minerals found in bone broth, many consider it to be a "superfood" that can strengthen the immune system. Bone Broth Amino Acids like gultamine, cysteine, and arginine have shown to boost immunity in both animals and humans.
A Vegan Alternative to Bone Broth
Often times I am asked about what options there are for a vegan alternative to bone broth. I have heard many great things about Millie's Vegetable Sipping Broth from many in the community. I really love the fact that it contains 75% less sodium than bouillon and less than 20 calories per serving. All the ingredients are natural, organic and gluten-free.
#7 Lemon Water – Yes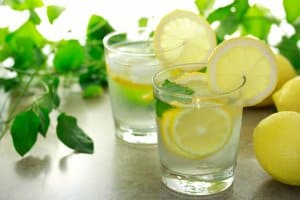 Fresh Lemons
When you use fresh lemons, they contain as little as 3 calories per tbsp according to the American Diabetes Association. These calories only come from 1 g of carbohydrate.
Fresh lemon juice contains 3 calories per tbsp., the American Diabetes Association reports. The calories come from 1 g of carbohydrate. Fat and protein amount to zero percent of the calories.
Health Benefits
Great Source of Potassium – Lemons are a great source of potassium which benefits heart health, nerve, and brain function.
Helps with Digestion – Helps to loosen up toxins in the digestive tract. This helps with symptoms such as bloating, heartburn, and burping.
Cleanses the body – Enhances enzyme function which helps flush out toxins within the body.
Helps with Inflammation – Helps reduce Uric Acid in your joints which can be a main cause of inflammation.
Can Boost Immunity – Provides extra Vitamin C which aids the body in fighting infection.
#7 Alcohol – No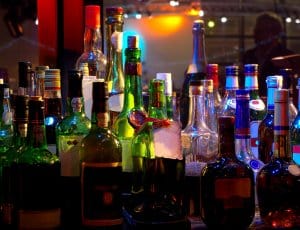 Obviously, you wouldn't consume alcohol outside your fasting window.
But, consuming alcohol on a regular basis inside your eating window wouldn't be a great choice either for a few reasons. You want the body to be processing real fluids that keep you well and healthy instead of processing alcohol.
If you choose to consume it during your eating window, make sure it's in moderate amounts because alcohol is considered a carcinogen and toxic to the liver.
If you choose to drink alcohol during your eating window, here are some better options you may want to consider. These options include organic white wine, organic sparkling wine, organic red wine, potato vodka, whiskey, tequila, Bourbon, and Grain-based Vodka.
#8 Milk – No
Lactose Sugar
A single cup of white milk has 12 grams of a sugar called lactose. Lactose gives milk a slightly sweet taste. Also known as milk sugar, lactose usually makes up between 0-8 percent of milk.
While white milk has a naturally-occurring sugar that is healthy in your diet, the added sugars are sources of calories that offer no nutritional benefit.
#9 Juices – No
High Fructose
Fruit Juices contain large amounts of sugar called fructose. The liver can only metabolize fructose. Therefore, it's useless for the body.
Excess fructose causes insulin resistance which can lead to damage to the liver such as fatty liver disease. Fructose can have the same effects as alcohol over a period of time.
Fructose also causes leptin resistance. Leptin controls metabolism and appetite and aids in maintaining a normal weight. People that are leptin resistant, tend to increase fat and weight gain.
#10 Apple Cider Vinegar – Yes (Highly Recommended)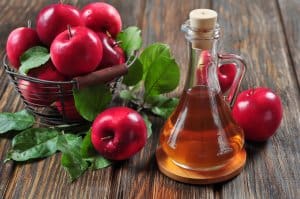 Aids in Weight Loss
Apple cider vinegar contains acetic acid, which increases your metabolism, reduces water retention, and helps suppress the appetite. Some scientists also have a theory that it combats your body's digestion of starch. This leads to fewer calories that enter the bloodstream.
Helps with Digestion
Apple Cider Vinegar is prebiotic. Prebiotics are known as a food source for beneficial bacteria in your digestive system. Prebiotics can aid in keeping a healthy population of these beneficial bacteria in your gut. ACV can also aid in killing off the bad bacteria in your digestive system.
Lowers Blood Sugar
Vinegar has shown a number of benefits in levels of blood sugar and insulin function. These benefits include insulin sensitivity reductions in ranges of 19-34% in meals that were high-carb. Taking two tablespoons of ACV has also been shown to reduce blood sugar by at least 4%.
Why I like Braggs Apple Cider Vinegar
Braggs is a certified organic raw vinegar. Their apples are organically grown and they are processed and bottled within USDA guidelines. It also comes rich in potassium and enzymes.
#11 Artificial Sweeteners – No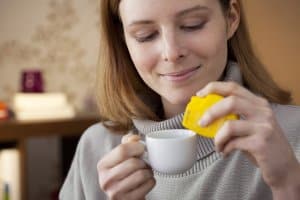 May Raise Blood Sugar
Many will use artificial sweeteners as a replacement for sugar. There are recent studies showing increasing insulin levels when using artificial sweeteners.
Can Increase appetite
Many studies have failed to show positive effects for weight loss in those that consumed artificial sweeteners instead of sugar. In fact, this study shows artificial sweeteners can increase cravings and appetite.
Many artificial sweeteners also contain carbs. This includes sucralose, dextrose, and maltodextrin.
It's very important to look at the nutritional label in anything that you wish to drink to check for unwanted sugars or calories.
Have more acceptable liquids to add to this list while on the Omad Diet?
Leave a comment below or visit the Omad Diet Community Forums.