"I know what it's like to try 'Fad' Diets and get no results"
"I know what it's like to feel confused about the rules and directions of every diet."
"I also know what it's like to feel like you don't have the time to follow a Diet"
But…."I also know what it's like to succeed in losing weight!"
THE GOOD NEWS IS, IT'S NOT AS DIFFICULT AS YOU MIGHT THINK!
Introducing The Easiest Diet You will ever do
– The Complete Guide to Eating One Meal A Day –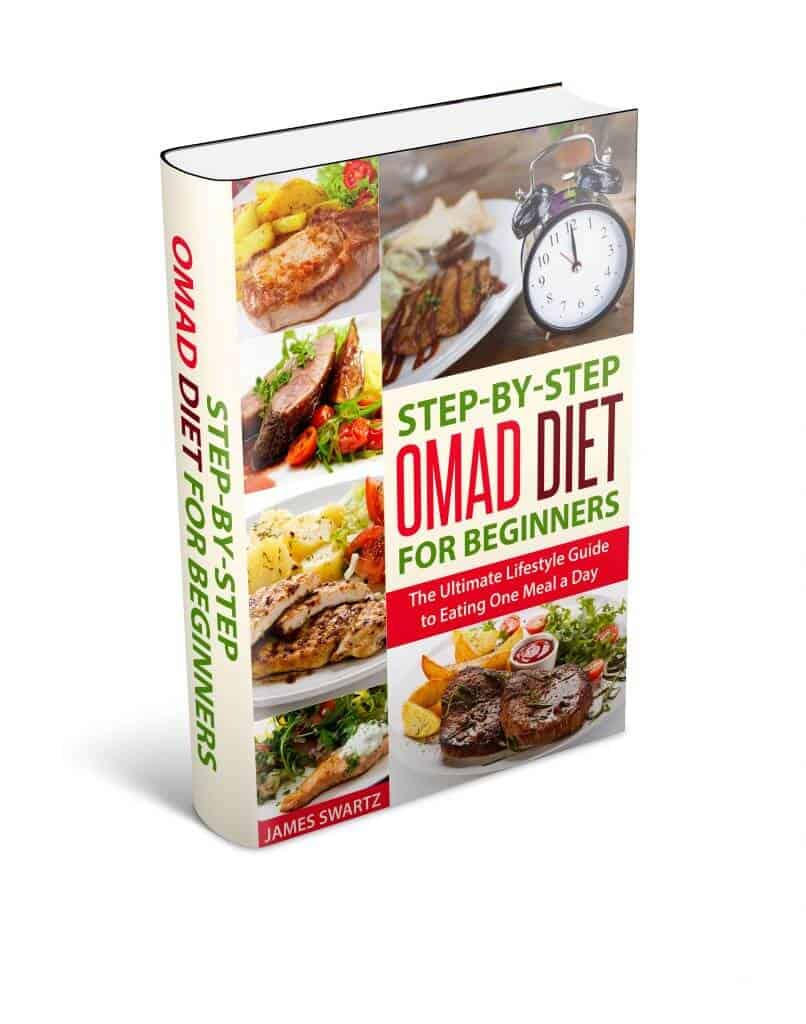 Here's a look inside…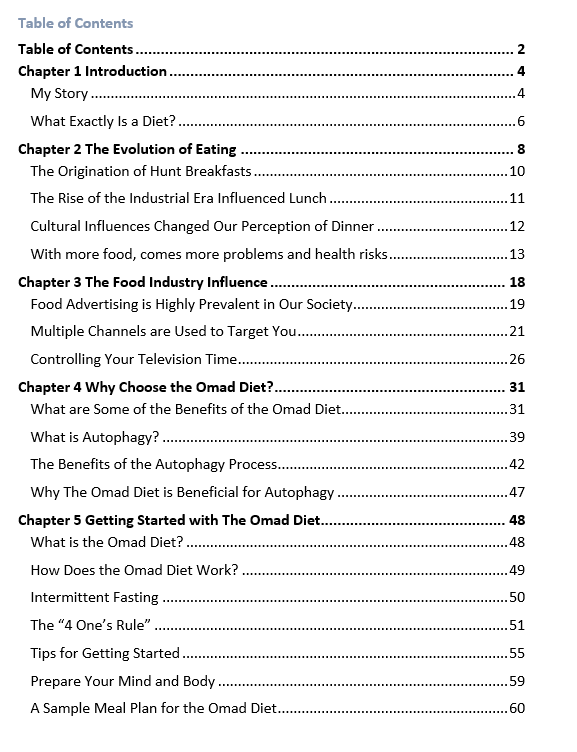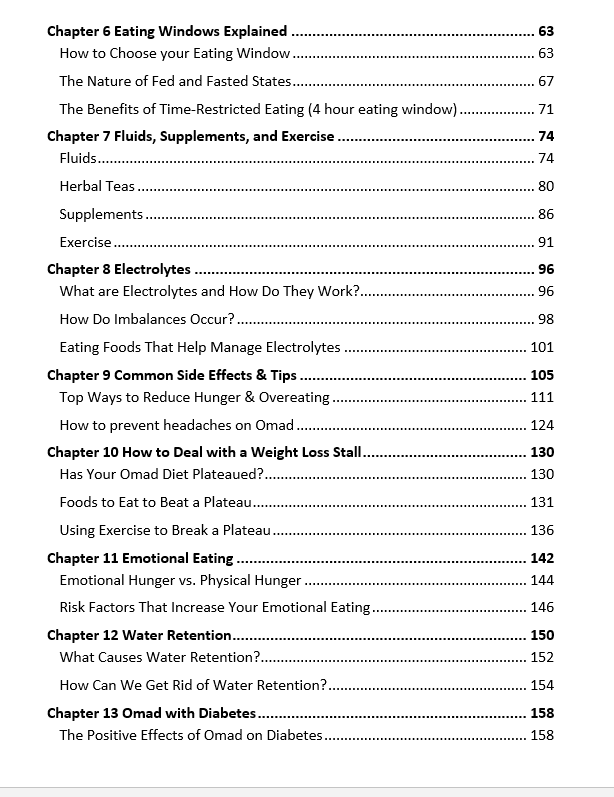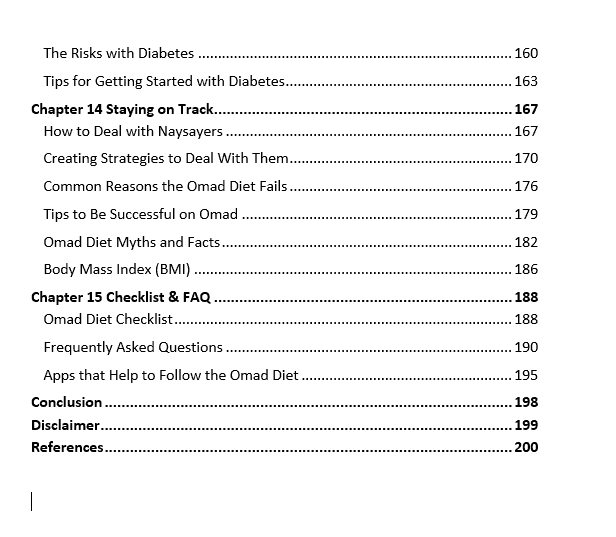 There's ONE big reason why you're here reading this message right now…
You're either a man or woman who would like to lose weight, but you also want to do it in a more natural and simplistic way.
As you probably already know by now, if you want to lose those pesky pounds of fat off your body, most people will say you have to sweat it all off at the gym, or you have to eat a diet that's so tasteless and boring…that it makes you not want to do anything to lose weight at all.
What you want is a QUICK and EASY (and all natural!) way to lose the weight, without having to spend a small fortune with personal trainers, expensive gyms or even exhausting workout programs.
I wanted to show people how I did it with this breakthrough guide, The Complete Guide to Eating One Meal A Day. This Guide shows you exactly how the Omad Diet can not only be a diet for you, but become a lifestyle.
And the good news is, the "Complete Guide to Eating One Meal A Day" you'll discover in this amazing guide is not only easy to follow, but they can be done on your own time schedule as well.
The complete guide to the Omad Diet gives you all the tools, methods, and information you need in order to lose weight…
And these methods will work for men or women of any age.
"Here's Exactly What'll You'll Discover Inside The
Complete Guide to Eating One Meal A Day…."
Discover what the Omad diet is about and why it may be the best and easiest choice for your lifestyle. By taking action, you'll begin to notice the fat melt off your body, but also learn why it can be the easiest diet you have ever done!
Learn how to be successful on the Omad Diet. Dieting success involves preparing and having a plan to move forward. I cover everything you need to know to make sure you are successful!
I give you a successful and easy to follow Meal Plan. The best news of all, I teach you what kinds of foods to put on your plate with your one meal per day.
Discover Apps that can help you be successful while on the Omad Diet. You will learn which apps can be helpful in tracking your meals and aiding you with your weight loss journey
Are you hooked on sweets and junk food? You'll discover how easy the Omad Diet is when I teach you the simple rules of following it.
You'll get access to a Checklist that helps prepare you for success. Wondering what you need for this diet? I give you a list of everything that will help you in your journey.
Find out common myths and fails on the Omad Diet. Learn common reasons why someone might fail on the Omad Diet and how you can make sure you don't make the same mistakes.
You'll get all this life-changing information plus so much more, including secret tips to help you lose weight.
Plus, you'll also learn how to calculate your BMI to lose weight and why it is an important factor in helping you determine your weight loss goals.
And the best news of all is the cost…
"Get Instant Access To the "Complete Guide to Eating One Meal A Day"
For A One-Time Investment of ONLY .…$39.95"
You're probably thinking if the information is really as good as I say, then WHY is it priced so cheap? And what's the catch?
Look, I know at this point you've probably already spent hundreds if not thousands of dollars on other diet or workout programs that gave you zero results. I get it.
My #1 goal is to give you the exact information you need to lose weight, look and feel great…in AN EASY-TO-FOLLOW WAY.
I want you to have the same success as these other people who actually got amazing results simply by applying the methods and techniques found in The Complete Guide to the Omad Diet…
"I look forward to my one meal; I put more thought and energy into making it delicious – and, my meals have never tasted better!"
Amanda, age 38
As you can see, the information found in the The Complete Guide to the Omad Diet WORKS. And I'm 100% confident that if you take action on this information, you'll also lose weight quickly and easily.
Are you still not sure if this guide is for you?
Let me help put your mind at ease and make this offer even better for you.
I'd like to give you a bonus with your purchase…
Order Today and get an EXCLUSIVE AudioBook with Over 7 Hours of Audio!!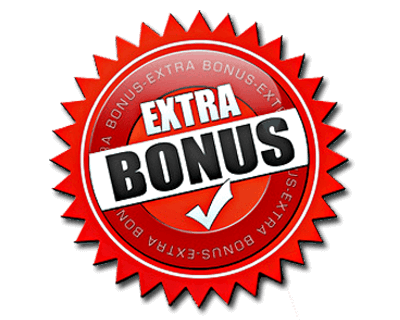 This is a complete voice narrated version of the guide that you can listen to the book anywhere that you are.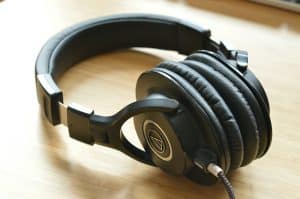 You'll get the Complete Guide to the Omad Diet Audiobook absolutely free with your purchase, but only if you order within the next few minutes.
Here's a recap of what your bundle includes!
#1: The Complete Guide to the Omad Diet Ebook
#2: The Complete Guide to the Omad Diet Audio Version
YES! I'd Like To Invest In The Complete Guide to the Omad Diet Right Now!!!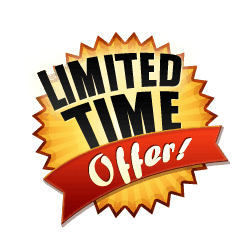 This is a Limited Time Offer!