It might seem a bit contrary to what you've always heard about dieting when you think about the OMAD diet. Experts have told you that to lose weight and maintain a healthy body weight, you must eat 5 to 6 small meals per day, right? Well, not exactly. You see, when it comes to diet plans (including the OMAD diet), there are dozens upon dozens of myths out there. Even experts can't seem to agree on what works best.
So, if you are looking for a simplified way of eating, want to eliminate the meal prep day in and day out, and want to see those pounds come off, the OMAD diet might work wonders for you. What is OMAD? It basically stands for "one meal a day." Yes, you are eating one meal throughout the course of the entire day!
Let's take a look into the OMAD diet, how it works, why it works, and whether it is the right approach for you when dieting.
So, what's the basic idea/concept behind OMAD?
It truly is as simple as it seems. On the OMAD diet, you are going to eat one meal during the day. That's it. You will typically choose foods that are higher in calories to consume your entire calorie intake for the day. If you do get hungry, which many people do when just starting out on the OMAD diet, you can eat a couple pieces of fruit.
So, should I do the OMAD diet, and what are reasons it works so well?
It is easy
There is really no guesswork when it comes to following the OMAD diet. You basically consume all your calories in one single sitting. If your daily caloric needs to lose weight are 2000 calories, you'll eat a 2000-calorie meal. Simple, nothing to it. No counting calories, no small sacks with nuts (or other low-cal meals) and no need to prep meals for the entire week.  If you want pizza for dinner, go ahead!
Deprivation (and the concept of cheat days) is eliminated
If you've ever dieted and failed in the past, you will know that eventually, those cravings kick in. You don't eat cake for 2 months, then suddenly something hits you, and you eat an entire 5000-calorie-cake in one sitting. We've all been there. On the OMAD diet, this is not an issue. Since you can eat anything, within reason of course, on a daily basis, you are in control of those cravings. If you want a piece of pie or cake for desert with your meal, it is possible if it fits the caloric intake window. If you want a burger and fries, you don't have to wait until your next "cheat day."
Energy spikes
Contrary to what you might believe, you won't feel depleted on the OMAD diet.  In fact, you are going to feel energized. Since you don't have that heavy lunch sitting in your stomach after a lunch-time date, you won't have to worry about it weighing you down. Fasting is going to give you a great jolt of energy when you finally do sit down for your meal.  This will make it far more appetizing.
Who doesn't love eating their favorite "taboo foods" daily?
Again, on any other diet you have been on in the past, you restricted yourself. How much good did that do you? If it worked, you probably wouldn't be considering the OMAD diet or any diet for that reason. With this diet plan, you can eat cake, a cheeseburger, pizza, or any other foods you crave regularly. You can also eat this food at night. By knowing you can enjoy more of the foods you love, you build a healthier relationship with food over time.
No more yo-yo dieting
You, like most others, have probably tried countless diets to lose weight. With the OMAD diet, you are making a lifestyle change. Although you should try to eat most of your calories at night, you are no longer restricted. If a friend invites you out for a meal, you can go. If you want to enjoy something fun where food is involved, you don't have to feel guilty about it. Simply knowing you can have what you want in larger volumes, is going to help you change your mentality towards food. Food no longer becomes the enemy.
Since I'm only eating once per day, are there other restrictions?
You might be wondering what you can drink. If you do get hungry during the day on the OMAD diet, there are some things you can do to stave off the hunger until your eating window approaches.
In terms of beverages, you can drink tea, diet sodas, carbonated beverages, and pretty much anything that has no calories. Coffee is a great suppressant as it does help you keep hunger at bay (or any caffeine). Amino acids are also a great addition during workout or post workout. It will help with muscle damage reparation and is a good way to "trick" your mind into thinking you are getting food.
If you simply can't contain yourself and need something to eat, don't go make a huge cheeseburger in the afternoon. Grab an apple or other high-fiber fruits; they will help you maintain your composure and help kill the hunger pains. For those who work out, a whey protein blend is also something you can consume when you are working out. It not only helps give you the additional protein the body needs, but it will also help satisfy you for a period of time if you are feeling hungry at any time during the day.
Lean gains or muscle building?
If this is what you are trying to do at the present moment, whether for a competition or for beach season, then the OMAD diet might not be ideal. To get bigger, most people need to pack on the calories; in some cases, they need 4000 to 6000 plus calories. This is increasingly difficult on the OMAD diet, even for the eater with the biggest appetite. So, spreading meals out during the day is much easier to ensure the caloric intake is met. Although the OMAD diet can work, it is very difficult.
The same goes with the concept of lean gains. The better approach is the 2- to 3-meal-a-day eat window. Your body will get more out of this eating pattern. Again, the OMAD diet is not off limits, but it might not deliver the best results in the period of time you want to see them.
How about incorporating more than one diet at a time?
Like anything in life, variety is the spice in life. Although some people are loyalists and say they do the OMAD diet and nothing more (this is also okay), this is not the only way to go about dieting. As a matter of fact, some people are far more likely to fail if they restrict their mentality and ways of training. The best approach is to try things out and see what works for you.  You can even try to mix things up if you are in a slump.
Eat-stop-eat 
Many people confuse this one with the OMAD diet; however, they are not the same. With this pattern, you basically fast for an entire 24-hour period (no eat window) and you do this once or twice a week. Once your fast concludes, you eat a normal-sized meal.
OMAD diet 
As discussed above, this is where you don't eat all day and you basically consume one meal a day (usually at night, within a 1 to 2 hour eat window). You do this daily.
Several meals a day 
If you have the patience for it, you can even do the diet approach where you eat 4 to 6 meals a day. You have a few snacks and a few small meals throughout the day.
There is not a single right or wrong way to go about doing things. However, it is important that if you choose to mix things up or if you choose to do the OMAD diet daily, you are CONSISTENT. You can't simply do things halfway and expect to see the results you want to see. You must dedicate yourself.  You must be willing to do things the right way and you must maintain the proper attitude when you choose to diet.
What should you eat on the OMAD diet?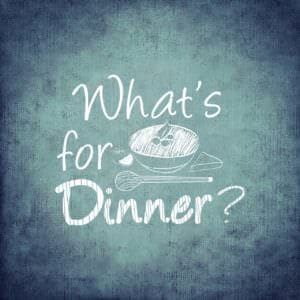 There are no restrictions here. Can you eat two slices of 1000-calorie cheesecake each night and lose weight? Probably. Is this the healthiest approach for you to take? Probably not. A good way to go about choosing foods is tracking macros. Doing this gives you an idea of protein, carb, fat, and other nutrients you are consuming. You are more likely to make healthier meal choices, you are still going to feel satisfied, and you can still have foods you love (even those that aren't healthy) while reaching your goals.
Of course, you should use your head and always try to make the right choice when picking meals. If you choose to eat items that aren't as healthy a couple nights a week, make sure they are in the eating window.  You also need to make sure they are all the calories you are consuming for the day or you will not see results. Keep in mind that everyone is different and your body will react differently to different food choices you make. Account for this and plan accordingly.  Try to make educated decisions as you plan your meal, whether you are on the OMAD diet or a on a combination of other diets at the same time.  
What are your goals?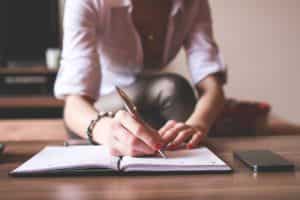 As discussed above, for those who are trying to bulk up or make some lean gains for summer season, you might not benefit as much on the OMAD diet.  Someone simply trying to shed weight will find it more beneficial.   You must figure out what you want to do.  There is a trial-and-error phase. You might want to give the OMAD diet a try for a period of time and see how your body is going to react to it. It is not a diet everyone can follow, and in some instances, you are not going to see the results you want to see. If this is the case, you can try mixing things up.  You could approach your meal choices differently.  Dieting of any kind is difficult at first. So, trial and error is critical, and you must be willing to give your body time to adapt and "re-learn" how to process certain foods you are now eating.
Is it a healthy diet?
You will find dozens and dozens of online articles, forums, and posts stating the OMAD diet is not healthy. But, what proof is there out there?  History shows the OMAD diet in not a new concept or diet.  Whether you eat 5 or 6 meals a day or one giant meal each night, as long as you are consuming your calorie needs and macros, what is the difference how or when you get them?
If you reach your target carbs, fat, and protein levels each day, aren't you supplementing the body with the resources and nutrients it needs?  You can still cheat on your diet if you follow the small-meal approach. You can go off track when working with a nutritionist. Further, there is more proof and research that has been conducted showing that the OMAD diet is a healthy approach that helps the body burn more fat when trying to lose weight.  You can also supplement when doing the OMAD diet to ensure you getting your nutritional needs.
As is the case with any diet you try, there are positive and negative remarks about it. The diet plan is by no means unhealthy. However, it is not something every person can follow. It will take dedication, and it is going to require a learning curve for you to stay on track. With this being said, it is a great way to incorporate the foods you love each day while reaching your health and body goals. You simply must try it.  Make it a point to try out other plans and see what works for you.
Should you exercise?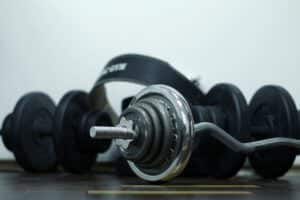 This is going to be a case-by-case answer. For some, you are already exercising and fairly active. This is where the whey protein supplement is going to come into play on the days that you are working out. It is going to give you an added energy boost, and it is going to help you regain protein losses on days where your body is depleted. So, if you are already working out and plan on continuing to do so, then you can follow the OMAD diet and reach the goals you have in mind.
If you do not work out, should you begin? This depends on your goals. If you are trying to lose weight, you might want to start working out a couple times a week. It will help increase the caloric deficit each week, which in turn is going to result in more calories lost. It will also result in more weight loss in a shorter period of time. If you are trying to maintain, you may choose to not incorporate exercise.
Choose to work out on the OMAD diet or not is not going to hinder your progress (especially if you are just trying to maintain). But, if you do choose to work out, you will find it extremely beneficial to incorporate protein on the days you are hitting the gym.  It will help your body maintain its strength and ability to work on the days you feel more fatigue.
How long should I follow this diet?
There truly is no time frame or limit in place. If you want to try to lose a few pounds within a 3-month window, you can try the diet out for three months. If you want to transition to a new way of eating for an extended period of time, then go ahead and make the commitment to change your diet and eating patterns for good. There are people who have literally followed the OMAD diet for years.   They have maintained an exceptional physique, feel great, have the energy they desire, and state they will never go back to any other lifestyle or eating pattern.
For some, it simply does not work. Some people do not have the dedication or focus and will start picking at food during the course of the day. If this is your case, you might be best served with trying to mix things up and do a few diets or eating patterns during the course of a week. This might help keep you motivated and focused, and help you avoid those hunger pains.
The choice really comes down to you and whether you are in it for the long haul or simply trying something new. Maybe you like to mix things up during the course of a week and try the OMAD diet for a short of a period of time.  We can help in our community forums to answer many questions about being on the OMAD diet for long-term.
Is it really a diet?
Many say that when following this approach to eating, they feel as if they are not dieting at all. It is a diet because any eating pattern we choose is considered a diet. You technically are on a diet when eating one time per day. However, the simple fact that you can truly eat what you want and are not depriving yourself makes many feel they are not dieting at all.  This is one of the main reasons why people find it so easy to stay on track once they begin the OMAD diet. You can truly eat nearly anything you would like during your eat window each night and have more flexibility in food choices.  You are also able to go out and enjoy meals with friends.
Many people allow themselves one calorie drink (alcoholic beverage) with their meal. However, many people do not restrict themselves as long as the alcohol falls in the calorie window for the day. It is an iffy topic on the OMAD diet.  It is best for you to avoid too many restrictions to stay on track. If you choose to drink once a week, try to do so in your eat window. But, don't beat yourself up if you fall off track or choose to drink on the days where you are following a different eating routine for the day (i.e., if you are mixing up diet routines during the course of the week).
Like anything else, trying new things allows you to find what works best for you. The same is the case for dieting. The OMAD diet is a healthy eating plan/lifestyle that will allow you flexibility in your food choices.  It will also help you reach your goals. It is a trial-and-error type of diet regime, and it won't work for everyone. For those who are disciplined, love food, and can follow the one-meal-a-day lifestyle, it is a routine that works wonders. It can help you attain your diet/physique goals and is truly something easy to follow once you get the hang of it.