Recommended Supplements while Eating One Meal a Day – Omad Diet 
Supplements while eating one meal a day is very important to maintaining a balanced and healthy diet.  However, this does not mean that supplements should be considered a replacement for your meal.   If your omad diet contains a high fat content and processed food, supplements will help you achieve better overall health.   Supplements cannot make up all the difference in poor food choices in the long term.  Consider supplements an optimal choice with the omad diet that will give you a better well being overall.

Supplements such as vitamin D3, superfoods, multivitamins,  are all steps in the right direction of achieving better health.  These vitamins can work as a safeguard in any vitamin deficiency that you may have while doing the omad diet.   There are scientific studies that are progressing that show vitamin D deficiency and other vitamins playing a role in forms of cancer.
Being on a highly nutritious diet, can still be a challenge to get everything that you will need.  There are too many nutritional vitamin and minerals that our body needs, which makes it difficult to get on a daily basis without some form of supplementation.
To truly get everything we need, we would have to mix together too many sources that make this very impractical.  The other issue is calories.  The number of calories one would have to consume to achieve this would also be very impractical.  This is why it's very important that look at supplements to give our body what it truly needs to stay at its best.
Maintain a healthy lifestyle 
While on the omad diet, make a healthy choice and do not smoke cigarettes and use alcohol in moderation.   While it's not necessary on the omad diet, putting whole grains, lean protein sources, and fresh produce on your plate will only help your health.   Getting a good nights sleep and maintaining your blood pressure will also play roles in your well being.
We have researched and listed below our best recommendations for supplements to get you started.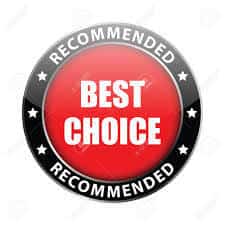 Best Fish Oil
 


Best Multivitamin
Caltrate Vitamin D3
Braggs Apple Cider Vinegar

How Vitamins can be important with the Omad diet

Vitamin A – lower levels can be linked to decreased immune response and increased infection risks.  This is important because your immune system is your body's first line of defense.
Vitamin B6 – Deficiences have shown someone to have a weaker immunity.   Supplementing this can help restore immune function.
Vitamin C -Can boost immune system response.  This can help prepare your body to fight off any disease or infection if it needs to.
Vitamin D – This can be controversial.  This can actually be produced via sunlight, making it a hormone.   It could have the ability to fight off infections, but this is still in research.
Vitamin E – increase may raise post vaccination response to hepatitis B and tetanus.
Have more questions about supplements?  You can visit our Community Forums to learn more and ask one of our members about any questions you may have.