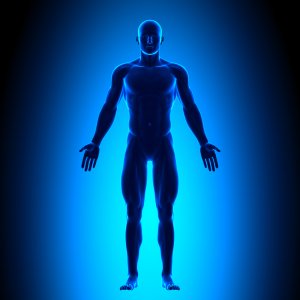 Fasting has been a staple for people who are trying to improve their food choices.

The problem is that there is a lot of misinformation going around about it.

The most popular is the fact that it portrays fasting as complete abstinence. Nobody wants to go hungry and that makes people second guess the real benefits of taking up intermittent fasting or other forms of it.
[no_toc]
There is no question that food is essential for survival. However, the problem with most people is they tend to overdo things.

This is where One Meal A Day or OMAD diet comes in. As the name suggests, it encourages people to simply combine their food intake into one meal a day. 

Gallup came out with a pretty convincing statistic on obesity. It shares that obese adults that fall between 25 years old to 64 years of age are more likely to have diabetes compared to those with normal weight. That means eating too much and keeping your body in a state of obesity is hazardous to your health.

To explain further how OMAD can help, here are a few key benefits of fasting.
Mental benefits of OMAD
It might come as a surprise to you, eating one meal a day, much like any fasting regimen, has some mental benefits that come with it.
[thrive_leads id='3702′]
As such, it can be beneficial even to your emotional well-being. The two are so interrelated with each other, that it is sometimes hard to tell where one begins and the other ends.
As you fast, you are giving your digestive system a much-needed rest. It does feel overworked after too much food intake. This can result in a lighter body and a clearer state of mind. This then leads increased awareness of things around you – making you more grateful for what you have. This also jumpstarts a detoxification process within your system.
Eating one meal a day helps you kickstart this internal detox process as it burns and dissolves fat – essentially removing it from the body. Fasting can also result in higher levels of endorphins or more commonly referred to as "feel good" hormones. This positively impacts your overall well-being.
As a result, fasting gives you the chance to have more clarity and focus on the things that you do. Some of the more experienced people going through fasting, find it useful when they are preparing for a big event like a paper to write or an important presentation to give at work.
Physical benefits of OMAD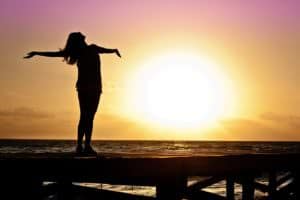 There are a number of benefits you can expect from fasting that can directly affect your physical appearance. Here are some of the most common things to expect.
Clearer skin
It might not be the first thing on your mind but it is a great benefit to have on top of your main goal.
The idea behind this is very simple – your body now has time to put regenerative energies on your skin. As you take up fasting, you clean up unwanted toxins in your body and jumpstart and regulate organ functions in your system. Now that you are giving your digestive system a break, your body can focus on other things such as clearing your skin.
Loss of weight
When you are fasting, the main goal is weight loss and that is what you get. Much like what the One Meal A Day diet offers, it gives you the chance to control your food intake forcing your body to use up fat reserves in your system. As you do that, you lose unwanted fats and you are closer to reaching your target weight.
Fasting forces your body to burn any stored glucose for energy. After this, it takes up your stock of body fat and burns it for energy. As this happens, you lose weight and feel better and lighter.
It amps up your metabolism
As you get to regulate your digestion, it gives your body the much-needed rest. This results in your ability to burn your calories better. As this happens, you improve your body's metabolism. This can even lead to better bowel movement which is also a factor in repairing your metabolism.
It improves hunger
Yes, you heard it right! It helps you improve your hunger level.
If you think about it, how do you know when you are hungry or not? You usually feel a storm brewing in your stomach, correct? Truth be told, there are times when hunger is more of a state of mind and a result of habit. If you are used to eating three square meals a day, your body could just be telling you that it is time to eat but you are not really hungry.
The One Meal A Day diet helps normalize the ghrelin levels in your system.
According to Research Gate, ghrelin is a hormone that plays a critical role in meal initiation. More commonly called the hunger hormone, it is your body's way of letting you know that you are hungry. Fasting normalizes this level and tweaks it to be more accurate in letting you know if you are really hungry or you can make do with some fruits to stay on your OMAD diet.
Fasting promotes healing
Just like how it clears your skin, fasting can redirect the energy in your body from digesting too much food to actually healing some parts and areas in your system.
From detoxing to repairing tissues and cells and even getting rid of harmful toxins – fasting can prompt your body to naturally work on these for a healthier you! These and a whole lot more can be achieved when you let your digestive system rest and use the energy for other needs. To understand it better, you need to know what thermic effect is.
As explained by research, this can be significantly associated with the amount of dietary protein intake. It basically means that as you eat food, you use up energy as well in breaking it down.