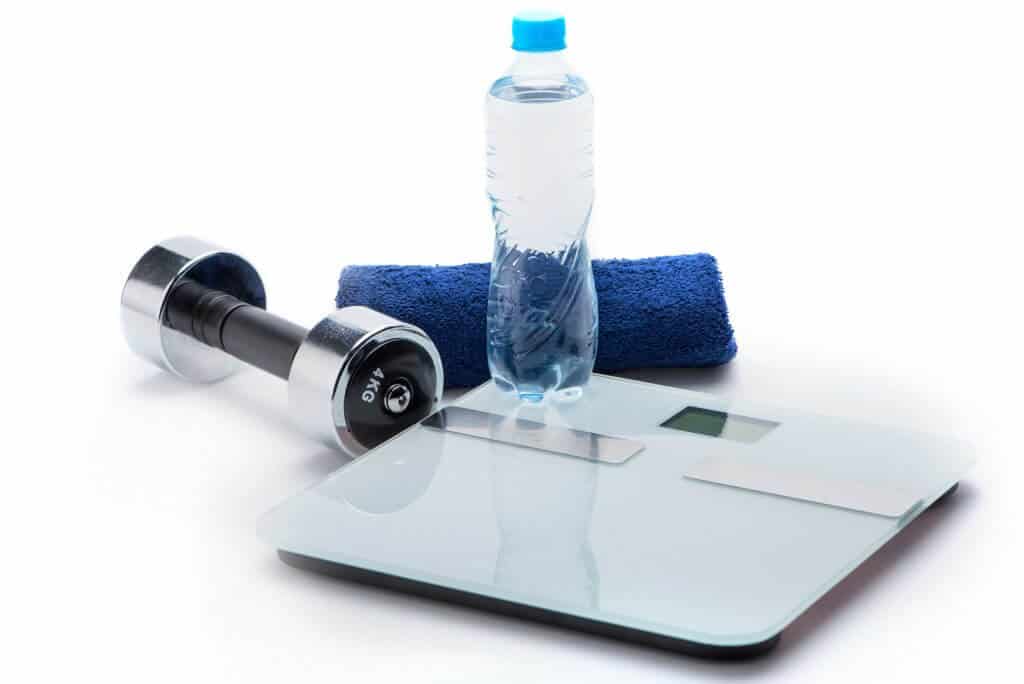 Making a change in your life takes motivation, self-discipline, and willingness to change.
After you are ready from a mental standpoint, there are a few helpful tools that can help make this change a reality.
Having the right gear, equipment, and accessories can not only help you in the beginning of your weight loss journey but can also lead to long-term success.
Below, I have listed my most recommended tools to assist you in success with your Omad Diet weight loss journey.
[no_toc]
1. RENPHO Bluetooth Body Fat Scale
To get where you need to go, it's important to know where you came from.
On your weight loss journey, there's nothing more exciting than watching the scale go down.
When I first started to lose weight, stepping on the scale was not only exciting but also motivated me to keep going to achieve even more.
Why I like it:
This RENPHO scale will sync with your phone using Bluetooth and track your progress using apps such as Apple Health, Google Fit, and Fitbit.
It will track various elements of your health, such as your weight, BMI, body fat percentage, and more.
All of this information will be automatically uploaded to your fitness apps.
Even better, these apps will give you various fitness and nutritional tips.
2. MyPlate – 10 inch Flat Plate for Adults & Teens (For Portion Control)
When following the 4 one's rule, it's important that your plates are not bigger than the traditional size 11 inches in diameter.
By having plates that can be used for portion control, you can ensure that you are not overeating at the table.
This study, which was conducted by the University of Cambridge, looked at the results from 61 studies in which had 6,700 participants.
They concluded that people consistently eat more food and drinks when they are offered bigger portions, either on plates or when in packages, than when they are offered smaller sized portions.
The research shows that just the size of your plate can also lead to about 527 more calories per day.
Why I like them:
They are not only smaller than average but have specific portion measurements.
This is a convenient way to ensure that you are getting a well-balanced meal everyday.
Eating on the same size plate everyday also leads to consistency.
To achieve long-term success on the Omad Diet, maintaining consistency in your eating behavior is very important.
3. Hydr-8 Gallon 32oz Insulated and Marked Water Bottle
There have been many studies that show that drinking more water promotes weight loss.
It is recommended to drink at least 8 glasses of water per day.
Drinking water throughout the day is also an excellent way for appetite control while eating one meal a day.
Water plays an important role in nearly every bodily function.
It's very important that you are staying hydrated while on any diet.
Why I like it:
It can be hard to keep track and know that you are drinking enough water throughout the day.
This water bottle has time measurements on the side that indicate when you should drink water.
This guide makes it easier to know when you need to hydrate and when you should take it easy.
4. Fitbit Charge 2 Heart Rate + Fitness Wristband
Exercising plays a very important role in your health and reduces your risk of developing cancer, cardiovascular disease, and type 2 diabetes.
Some other benefits include:
Controls weight
Combats health conditions and diseases
Improves mood
Boosts energy
Promotes better sleep
Exercise can not only give your Omad diet immediate benefits but long-term benefits as well.
Why I like it:
By gaining a better understanding of your fitness level, you can learn to improve it.
This is a tracker that does it all and synchs with over 200+ leading IOS, Android, and Windows devices.
This Fitbit can track all-day activity like steps, distance,  floors climbed and active minutes.
It has can be synced with the recommended RENPHO Bluetooth Body Fat Scale above. 
5. Mr. Coffee TM1 2-Quart Iced Tea Maker for Loose or Bagged Tea
Drinking Tea is an excellent choice as one of your allowable fluids while on the Omad diet.
In fact, Green Tea is one of the most beneficial fluids that you can drink.
Tea is not only hydrating for the body, but it also offers a wide range of other health benefits as well.
In one study, people who regularly drank hot tea had lower BMI's and smaller waists than those who did not consume it.
Many scientists think it's because those who drink tea on a regular basis lower the risk of metabolic syndrome.
Why I like it:
Whether you prefer loose or bagged tea, this tea maker can make both
It has a convenient removable pitcher with 2QT.
It also is inexpensive and has an auto shut off after the cycle is complete.
6. Goal Planner and Gratitude Journal 
By keeping a Journal, it allows you to track your diet, lifestyle, and make changes along the way.
This woman explains how keeping a journal helped her to lose over 40 pounds.
Planning your life and setting goals has many benefits such as:
Improved nutrition
Helps make healthier choices
Eat higher-quality foods
Save money
Save time
Decrease Stress
Why I like it:
It has a Premium hardcover quality and is very durable.
It has 40 pages of thick paper- 100gsm, which covers six months or 182 days.
It is made up of eco-friendly material. It comes with 2 bookmarks, an inner pocket for notes, an elastic pen holder, and a closure band.
7. Wrenwane Digital Kitchen Timer
No products found.
There are many reasons why someone might end up overeating on the Omad diet.
This can be from a distraction or simply from eating with others.
By eating while we are distracted, it interferes with the mechanisms that normally stop an eating session.
Also, when distracted you are less aware of becoming full and you need to consume more food to reduce hunger.
Why I like it:
It is inexpensive and comes with a count up or countdown timer that you can set to not go over your one hour meal time.
It has a lifetime warranty and features a large LCD display along with a clock mode.
It also has a strong magnet which makes it convenient if you prefer to hang it on the refrigerator.
8. mDesign Plastic Storage Organizer Cabinet Shelf Rack Holder for Vitamins, Supplements, Medicine Pill Bottles, Health Supplies
No products found.
As mentioned earlier, decluttering your life and managing stress can boost your health and restore a sense of order to your life.
A recent study shows "stressful and chaotic food environments" encourage people to eat high-calorie snacks.
Having an organizer can not only serve as keeping your daily supplements in one place but can also serve as a daily remember for each of your daily intakes.
Why I like it:
With 3 tiers of storage, this organizer should hold most of your daily supplements.
You can use it on the countertop or in most of your cabinets.
It is inexpensive and made of durable, BPA-free plastic.
9. Slim Guide Skinfold Caliper
Having a good weight scale is a very useful tool in measuring your weight loss, but it is limited to only one component – weight
The health risks that come from being overweight come from fat being the culprit.
Measuring body fat percentage is a better indicator of how well your diet and exercise program is working
Why I like it:
Accurate, durable, and economical.
It's easy to use and gives a precise measurement of percent body fat.
Direct reading scale measures 0 to 85mm and it is accurate to 0.5mm.
It is made of ABS plastic and can be dropped without damage.
Instructions are included
10. Yoga Mat
Adding Yoga to your Omad Diet is highly beneficial.
Yoga is well known for it's ability to promote relaxation and reduce stress.
In fact, this study shows that it can decrease the secretion of cortisol, the primary stress hormone
Performing yoga postures regularly offers a number of physical benefits, including:
Increased flexibility
Increased lubrication of joints, ligaments, and tendons
Massaging the body's internal organs
Detoxifying the body
Toning the muscles
Why I like it:
These mats help to prevent slips, falls, and serious injuries.
They also have a moisture-resistant surface that makes it harder for sweat to impact their usage.
Is easy to roll up, store, and take where you want to go.
"Failure to Prepare is Preparing to Fail" – Mike Murdock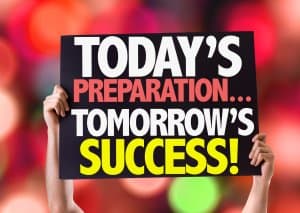 This philosophical snippet of wisdom seeps into the principles of dieting as well as a productive life.
You are more likely to achieve the results that matter most to you if you put strong foundations in place on which you can build as you move forward.
Starting off right when on the Omad Diet is crucial to your success.
The Omad Diet comes with challenges both mentally and physically.
By having the right tools in the beginning of your one meal a day journey, you will give yourself a great advantage to achieving your goals.
Investing in your health is one of the best things any of us can do.
What tools have you found most helpful while on the Omad Diet?
Leave a comment below or visit the Omad Diet Community Forums.