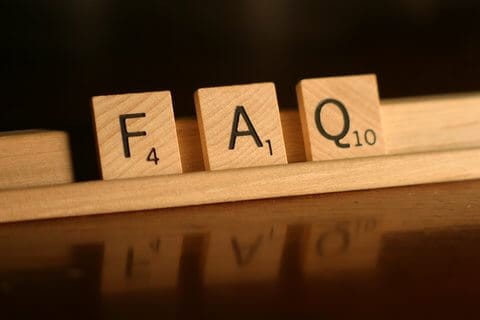 If I was doing Keto am I going to gain weight?
No, you should not gain any weight when switching to an Omad Diet.  This is because the diet is designed to not worry about specifics when it comes to eating.  However, in your Omad diet, if you find your body responds better to some keto, then we would encourage you to use some keto in your meal planning.
Will Omad cause Hair Loss?
Hair Loss comes from a hormonal imbalance or malnutrition.  If you are following the Omad Diet and taking supplementation, you will not have to worry about any deficiencies.
I have concerns about gaining weight back.  Should I worry about this?
If you setup Omad Diet correctly, then you should having nothing to worry about.  It will take time, but eventually your body will adjust to being on the Omad Diet and you will feel better overall.
When is the best time of the day to eat my one meal?
With the Omad Diet, the time of day you eat your meal will not be a concern.  The basis for the diet is the total daily caloric intake, so the time of day will not matter.  However, we would advise you do not eat your meal before bedtime because you will rest better during the night.
Do I have to eat during the same time frame everyday?
Since the Omad Diet is a form of intermittent fasting, you do not have to follow a certain window for your meal.  Everyone is different as far as their lifestyle and schedules and this is what makes the omad diet so easy to follow.
I've read about gastrointestinal distress.  Does the stomach get too acidic while doing OMAD?
Many people assume the stomach will get into an acidic stage or start to eat itself during this diet.  This is not how the stomach operates.   There are epithelial cells inside your stomach.  These secrete mucus and bicarbonate to protect itself from the acid even if there's no food. In reality, your stomach will become less acidic with less food coming in because you will be secreting less acid for digestion.
I've always read that you should snack throughout the day to keep your metabolism up.  Why doesn't this concept apply to this diet?
If your an athlete or bodybuilder, than eating or snacking throughout the day is ideal so you can get all your required food.  This would be described as upping your metabolism since your body would be in an anabolic state.  Since our goal is to lose weight, we have to look at what is actually happening when we eat a snack.  Your body will start to burn fat after you have used up all of your glucose stores. Unless your snacks are all fat, then you're having your body restarting and restopping protein and glucose metabolism and it doesn't break down the fat in your body.
Unless you have bowel movements every interval between snacks, your body is probably still processing the nutrients you took in since the last time you ate. Because of this,  your body might not even be able to tell the difference between 2 meals a day or 5 meals a day.
Are there any changes in mood, sleep, or energy while on the omad diet?
Many people have reported a positive change in mood and energy while doing the OMAD diet.  This might have to do with more of the mental aspect of feeling better during the diet which reflects more positivity all around.  There have also been a lot of reports on people requiring less sleep after they have doing the omad diet for an extended period of time.  Again, this could also be related to the overall mental aspects of doing the diet.
Is there a certain number of calories I should be looking to have during my OMAD meal?
There isn't a certain number you should be looking for.  The important thing to remember is to follow the structure of the omad diet and you will be fine.  If you follow the omad diet properly, you will never have to worry about consuming too many calories in your eating window.
I'm worried about being hungry all the time.  How can I do this diet if I feel like I'm suffering?
This is a frequent question and it's hard to understand unless you have experienced the omad diet.  You will most likely get less hungry as time passes.  When you are first starting out, it can be tough, but will get easier.  Everyone is different as to when your body will adapt to the diet.