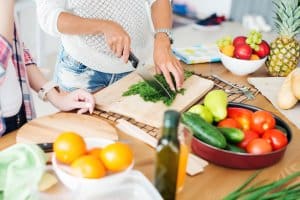 An important part of your pursuit to live a healthier lifestyle is knowing how to make better food choices. Everything starts with what you put in your system. Your body relies on the food choices you make to fuel up and perform at an optimal level. If it is any indication that you are on the right track, CNN recently shared that Americans appear to be cutting down on their calorie intake, especially sugary drinks.
[no_toc]
Food is also the cornerstone of any diet program you follow – such as the one meal a day or OMAD regimen. It will be a big factor that will determine how successful you are with your diet program. If you are trying to gain mass, food will greatly complement the hard work you will put in the gym.

When you are also recovering from any type of sickness, food will play a crucial part in getting you back to great health. In fact, you need to make even better food choices to recuperate and help your body fix and fight off foreign elements to make sure that you get better. In all these, food remains to be a common denominator for various areas in your life.

The truth is, asking yourself how to make better food choices is the best first step to take towards a healthier you. What makes this a lot more challenging is surprisingly the simplicity in its approach. It is not like you do not know what you are eating, so why is it so hard to monitor your food intake in the first place?

The answer to that is temptation. All day you are bombarded with suggestions to consume. Temptation doesn't help in your efforts of making better food choices. What further complicates the issue is when you do not have a plan in place. This further exposes you to make mistakes and go off-course.

So what can you do about it?

Here are a few things to look into which can help you make better choices with your food choices.
Understand what food you need
Start by knowing what you need. You have to understand the minimum and maximum levels of food that your body will need. This takes into consideration personal characteristics, preference, health issues and goals. Apart from your age, height and even weight, you need to consider other factors regarding your health. List down allergies you might have so you can stay away from those food types. It is also a good idea to have a goal set so you can pattern your food intake to reach that target. 
Quality over quantity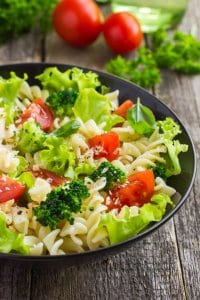 One way to improve your food choices is to put more focus on the quality rather than trying to get as much as you can just to be full. Even when you are using the one meal a day diet, you can practically eat anything you want but that would not be a smart move. You would feel guilty afterward, but the damage has been done already.
Remember that the closer the food is to its original form, the better it would be. This means looking at choices that have a few ingredients on the list and has not been processed. This also means that fruits, vegetables, fish, meat, and even eggs are great sources of protein and calories. There are basic things that your body needs to fuel your daily activities. You have to remember that eating more fruits and vegetables not only helps you manage body weight but reduces the risk of heart disease and even cancer. This is according to Center for Disease Control and Prevention.
Quality will also equate to better food choices when you know how to use moderation throughout your meals. This does not only mean cutting down on food, but where to make those cuts. 
Check your plate
It is nice to make it a habit to have diverse food choices in your plate to help ensure that you have a healthy meal. Apart from meat or fish as a source of protein, include fruits and vegetables on your plate to get a balanced meal. Variety is the spice of life, so the next time you do the groceries, try picking up fruits and vegetables you've never had.
On the topic of plating, you should consider using a smaller plate. This is one of the best ways to monitor what you eat. You visually see a plate that is full of food when you start putting in protein and fruits in it. When you have a big plate, you might see it as a "half-empty" type of situation and crave for more.
Remember whole grains
Brown rice, whole grain pasta, and even whole-wheat bread have a great fiber content in it. More than promoting digestive health, this helps you feel fuller for a lot longer time compared with other types of food. What this does is it helps curb hunger attacks throughout the day. This helps you watch your weight, especially when you are on an OMAD diet.
Learn how to cook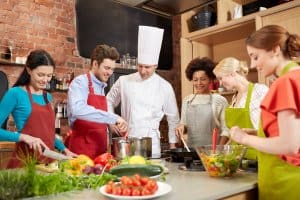 When you find yourself asking how to make better food choices, one way to address this is to start cooking. If you don't know how, it is about time to take out those cookbooks and improve your skills. Once you have the ability to prepare and cook your own meals, you begin to be more in control of what you eat. As you get more involved in the whole process, you get to choose what you eat and be healthier in the process.
On top of this, you get to save more money as well. This is because you can now buy the food you will prepare in bulk. You can also prepare your whole meal for the week in one weekend and just put them freezer. This approach saves you time and money and opens up your schedule for family and friends according to NBC news. The next best thing if you can't eat your food fresh, is to eat frozen.  This is so you can get the maximum nutrient content on your meals.