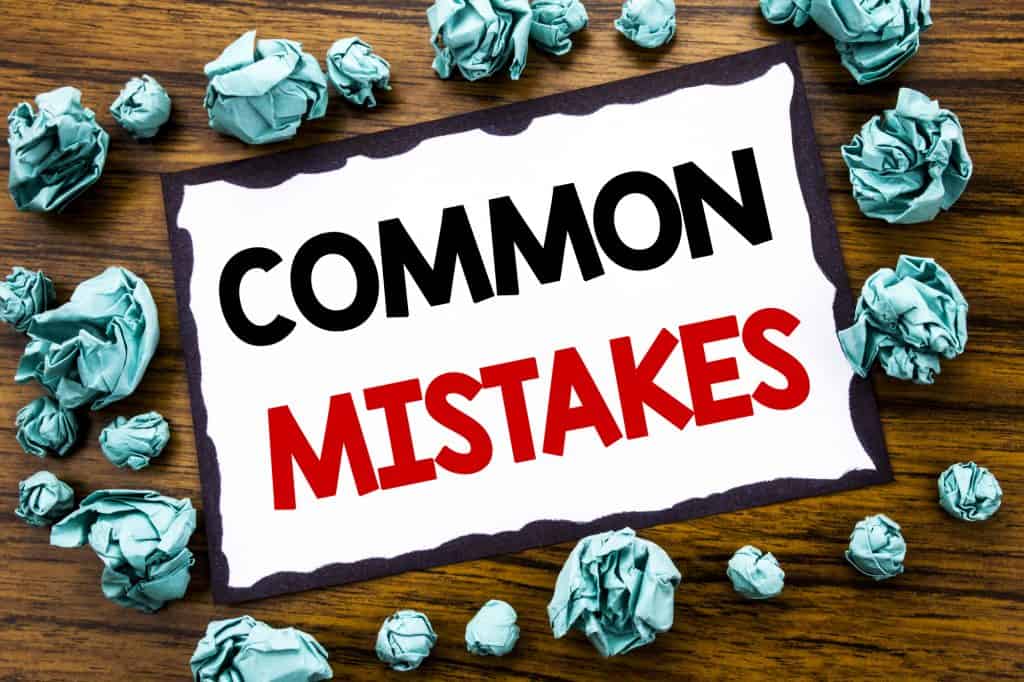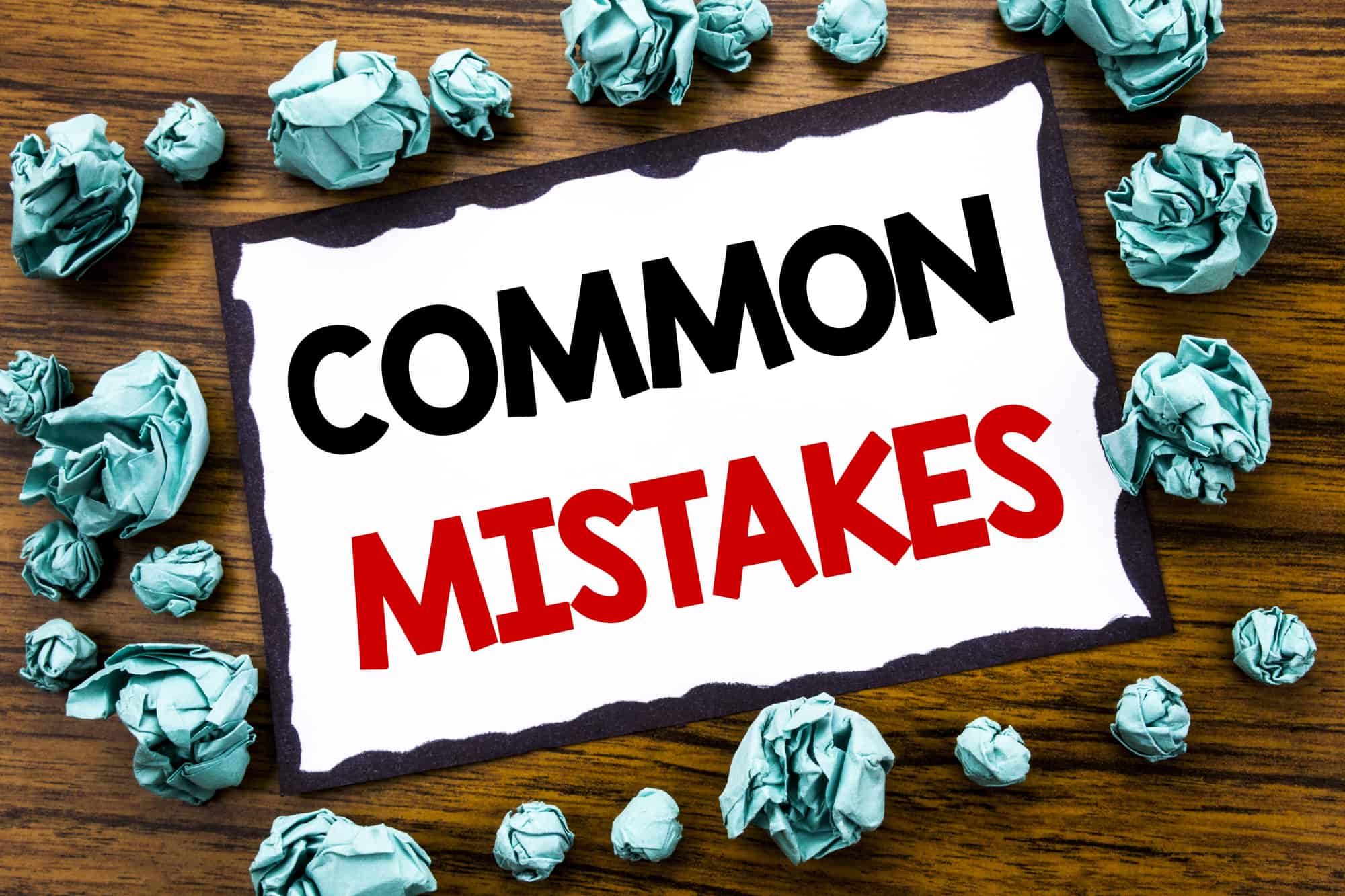 Losing weight can feel very difficult at times.
Anyone who has changed their eating habits before knows that for most diets, it's a lot harder than it sounds.
Most of us will make many mistakes along our journey to achieve our goals.
Sometimes you may feel like you are doing everything right on the omad diet and you are not achieving any results.
But, there are often times you may be hindering your chances of success by doing the common mistakes that I have listed below.
Below, I have listed 10 common mistakes many people make while eating one meal a day.
10 Common Mistakes While Eating One Meal A Day (Omad Diet)
#1. Being Too Focused On The Scale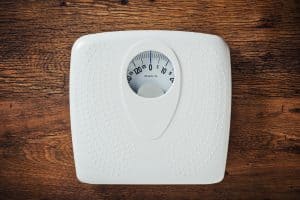 It's very understandable when you feel the need to weigh yourself constantly while on your omad diet.
After all, we want to see the results so we can feel motivated to keep going.
But, why should you stop weighing yourself so much?
Because the weight scale tends to not tell the whole story and can send you on an emotional rollercoaster.
The human body is very complex and there are processes continually taking place throughout our system.
As a result, your weight can fluctuate by as much as 5-6 pounds in just a 24-48 hour period of time.
What contributes to this fluctuation of weight?
There are many different things that can contribute to this such as:
Food & Water intake – All water and food have weight in them.   An 8-ounce glass of water alone weighs half a pound.
Sodium intake – By consuming salts, your body will retain weight.  Your weight will increase with the more water that you hold.
Consuming Carbs – Eating Carbohydrates can cause water retention as well.  Carbs such as pasta and bread cause a high insulin response.  This helps explain why people will lose weight when following a keto or low carb diet.
Menstrual cycle – A menstrual cycle will also cause water retention, which in turn will cause added weight.
Workouts – By doing workouts, you will tend to sweat more.  Because you are sweating more, you will tend to drink more water.  This will add more weight as well.
What To Do Instead
Remember that your omad diet journey is a marathon and not a sprint.
Changes from day to day are too sporatic, so measure your progress over a longer period of time.  Weight yourself once every few weeks or once a month.
Measure your body composition rather than your weight.  Try to take a picture of yourself during various points in your journey.
You can also use a caliper ( I recommend the one below) to track how your body is adjusting.
Accu-Measure Body Fat Caliper - Handheld BMI Body Fat Measurement Device - Skinfold Caliper Measures Body Fat for Men and Women
YOUR OWN FITNESS GUIDE - Go anywhere you have to but take along with these easy to carry body fat calipers with you so that you can keep a check on your body fat percentage for a super slim you.
PULL UP BODY HEALTH - Give a push up to your body health by keeping a check on your body fat with these calipers for body fat made of thermo plastic polymer material for results in no time at all.
MOTIVATE YOURSELF - To get a BMI measurement tool that gives just right test results, to motivate yourself to work harder, for a no fat slim body that you love, go for the personal body fat tester from Accu Measure.
GET DONE WITH THE JOB - Want an accurate measurement of your body fat? Start using the Accu Measure body fat caliper with ball and socket that gives a clear cut feel and a clear sound to let you know when to stop the measurement.
PROFESSIONAL GRADE - Accu Measure brings for you a professional grade body fat caliper with a clear scale that can be used by health care people as well as by you for a quick check up at home.
Try to keep a journal.
How do you feel today versus last week?
By journaling, you can study your habits and make adjustments to your omad diet goals.
#2.  Not Eating Enough With Your One Meal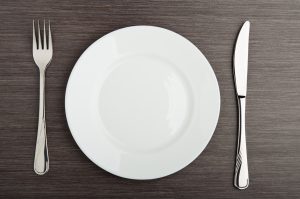 Some people will develop a mentality that if they eat too much in their one meal, their next fasting window will become harder.
But, this becomes a mistake because you can put your body into what is called "starvation mode."
Even when you are in a time-restricted eating regime such as the omad diet, your body needs a sufficient amount of food so that your organs can function correctly.
Undereating your one meal a day can over a long period of time can have serious effects on your health.
Here are some signs you may experience if you are not eating enough:
Low Energy
Dizziness
Poor Cognition or Productivity
Hair Loss or Brittle Nails
Irritability
Irrational thinking
Depression
What to do instead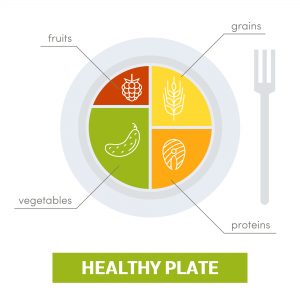 Get Mathematical of what you are eating or plan to eat.  Look at the nutritional labels for the foods that you are consuming.
Try to get each of the food groups in your one meal like vegetables, fruit, protein, lean meats, etc.
The example plate (on the left) shows a good nutritious balance for your one meal a day.
Also, it's a very good idea to be taking a multivitamin or supplements to ensure you are getting your daily vitamins and minerals.
I use the Kirkland's Daily Multivitamin below as it
It provides all the essential vitamins and minerals that you need
It contains more folic acid, selenium, and calcium
It's an easy 1 pill per day to get all your nutrients.
Sale
#3. Not Drinking Enough Fluids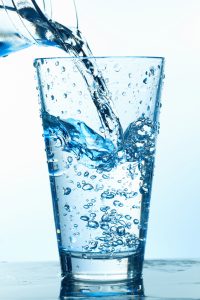 Often times many people believe that they cannot take in anything outside of their eating window, but that is not the case.
Acceptable liquids such as coffee, tea, and water are all ok as long as you don't add any milk or sugar to them.
Often times, hunger pangs can be a sign that you are thirsty, and staying hydrated can help you feel satiated outside of your eating window.
A 2016 study that included over 18 thousand middle-aged to older adults found that people who drank more water were consistently less hungry and more satisfied.
As a result of this, they consumed less daily calories.
This same study found these steady water drinkers to consume less salt, fats, and less cholesterol in their daily diet when compared to individuals who didn't drink enough fluids or were dehydrated.
What to do instead
Try to use a marked water bottle.
It can be hard to keep track and know that you are drinking enough water throughout the day.
This water bottle has time measurements on the side that indicate when you should drink water.
Hydr-8 Gallon 32oz Insulated Time Marked Water Bottle
Time Marked 32oz Water Bottles to help you reach your goal of 1 GALLON Intake per day
BPA Free Plastic Made in the USA
Air Insulated to keep water cold longer.
See-through plastic to let you track your water intake progress
Can be used in conjunction with weight loss programs
#5. Taking Your New Omad Diet Too Far (Or Trying To Make It Too Complex)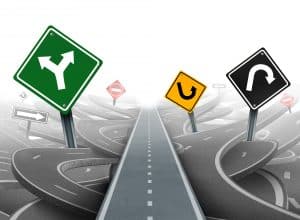 One of the most common mistakes I see people do when starting is overcomplicating their omad diet regime.
By this, I mean trying to change too many things at once or trying to mix in long days of dry fasting or water fasting.
When you try to make too many changes at once, this will lead to many more unpleasant side effects.
These side effects can include fatigue, irritability, and brain fog.
This can make your day to day life very hard to endure on top of the other changes you are making in your regime.
The one meal a day diet is meant to be simple and structured to avoid the common pitfalls of most diets.
What to do instead
A 2010 study that was published in the journal Appetite found that the simpler your diet is, the easier it is for a person to stick to it long-term.
Structuring your omad diet regime so that it fits your lifestyle, work, and social schedule is very important.
Try to keep things simple and when you need to make changes, make them gradually or slowly.
#6. Forcing Your Omad Diet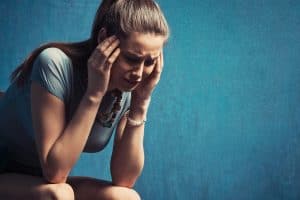 The omad diet is not for everyone.
There are many people that have health conditions, unwanted personal circumstances, or other issues that may prevent them from successfully establishing a structured fasting routine.
This is ok.
The worse thing you can do when you cannot fully commit to changing your habits or lifestyle is to try to force a change that you know long-term will be unrealistic to sustain.
Knowing when to stop is very important.
Many people tend to turn a blind eye to all the negative things that a new diet may have in their life as long as they are reaching their goals.  But, the ultimate goal of the omad diet is always long-term success.
There's also a fine line between committing yourself to a long-term change and completely obsessing over your new omad diet.
If you are constantly planning and worrying about your omad diet, you may find it hard to stick to in the future.
What to do instead
Reevaluate your lifestyle and what is going wrong with your regime.
Take some time off from making any changes or seek advice from family members or friends.  Sometimes an outside perspective of your behavior can give you great insights about yourself.
Learn what might make things easier for you next time around or evaluate a change in your social or work schedule.
#7. Drinking the wrong liquids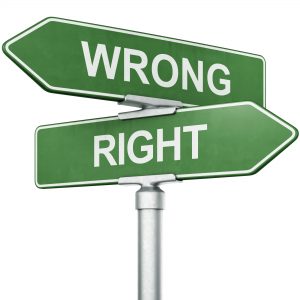 While you can't eat outside of your eating window, many make the mistake of breaking their fast unknowingly drinking liquids that are kicking you out of your fasted state.
Many liquids contain unknown, sugars, artificial sweeteners, and other sugar substitutes that will trigger an insulin response.
In turn, this will not allow you to maximize the benefits of intermittent fasting.
"One reason liquid calories sabotage weight loss is all in the name: calories," says Susan Besser, M.D., a primary care physician with Mercy Medical Center in Baltimore, Maryland. "Persons who use liquids instead of food in a diet often think they are making healthy choices or lower calorie choices. But that isn't necessarily so."
What to do instead
Try to stay hydrated by drinking plenty of water.  Water has many benefits and can be very beneficial in your one meal a day diet.
Tea and coffee are also acceptable.
You can learn about what to drink while on the omad diet by reading this post titled "Liquids On The Omad Diet, What Can You Drink?"
#8. Binge Eating Your One Meal A Day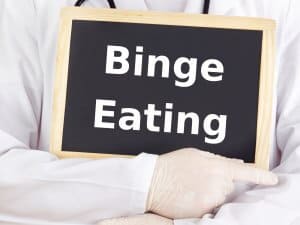 Our lives are constantly changing as well as our environment and situations.
Even being in a stressful or emotional state can lead to unwanted or unusual eating behavior.
Whether you're just starting omad or have been doing it for years, sometimes it can be tough to fight hunger and overeating.
Some may struggle outside their eating window with hunger, while others struggle inside their window with overeating.
What to do instead
Perhaps the most important advice I give to binge eaters on the omad diet is to never deprive yourself of what you are craving for your one meal.
This is especially important in the early stages when you are adapting to your new routine.
If you have a craving, be sure that you include it with your one meal for the day.
If you find yourself still unable to control your overeating and cravings, I wrote an article about 25 ways to reduce hunger & Overeating on the omad diet that might help.
In this article, I talk about various ways that can help with overeating.  Many of my readers have found most of them to be useful.
#9 Training Too Intensely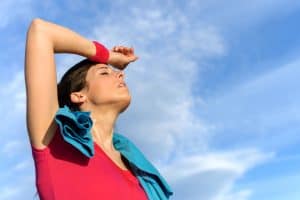 Some people may be used to intense workouts and training, but for a lot of people, it may be better to give your body more rest.
Here are some signs that you may be training too intensely:
Dizziness

Trouble breathing or maintaining a conversation

Disorientation, foggy mental processing

Rapid heartbeat

Dehydration
Dr. Guy Hornsby, director of the human performance lab at West Virginia University, adds another obvious sign that you're working out too hard: injury.
"Many of us have gone out to the track and tried to sprint without properly training and have developed an acute musculoskeletal injury," says Hornsby, who adds that when people work out in competitive, high-endurance environments like Crossfit and beach boot camps, many people may not pay attention to signs that they are overtraining or improperly executing movements
Lighter workouts like yoga can be a better fit to help prevent these symptoms.
If you insist on doing intense workouts, it's very important to plan and eat a meal that has plenty of protein and nutrition.
What to do instead
The most important advice is to listen to your body.  If you start to feel dizzy or weak while exercising or working out, chances are you are dehydrated or have low blood sugar and its time to take a break.
Consider lighter workouts such as walking, yoga, swimming, hiking, or ellipticals.
As I noted above, when it comes to the omad diet and exercise, there is nothing more important than listening to your body.
"One risk is really low blood sugar," Albert Matheny, MS, RD, CSCS, and adviser to Promix Nutrition, says.
"So if new for someone then I would not recommend a high-intensity class where you are working at a high-percentage heart rate. Blood sugar will drop rapidly; you may feel faint, could possibly pass out."
"It's important to listen to your body," says Vincent Pedre, M.D. of Pedre Integrative Health.
Vincent goes on to say:
"Knowing you're going to exercise, you should be thinking about what to eat the day before, depending on the intensity of the workout."
For example, you may want to build your glycogen stores with complex carbs for dinner the night before so that you have readily available energy for a cardio workout," he says.
"The key is to plan ahead so your nutrition can meet the demands required by the intensity of your workout, even when it's the next morning."
#10. Not Having The Right Mindset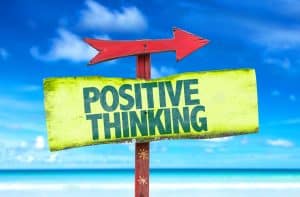 Every diet has it's pros and cons.
But, for your omad diet to be fully effective, you will have to have the right attitude and mindset.
"Shifting your mindset about how to lose weight is the biggest factor in losing weight," says NYC-based therapist Kathryn Smerling. "We can't shift our weight from the outside without realizing the correct inner resolve and intention."
Many people will try to jump into the omad diet with an unstable state of mind.
"This type of thinking can be destructive," says board-certified North Carolina internal medicine physician Dr. Kevin Campbell.
"Rather than focusing on the good that can come of weight loss – such as better health, a longer life, more enjoyment in everyday activities and the prevention of diabetes and heart disease – these folks focus on negative thoughts. Ultimately, a negative mindset leads to failure."
What to do instead
Fortunately for us, the human mind is a very flexible thing.
We can learn to change our mindset into a positive one by celebrating smaller milestones instead of always wanting quick results.
Surrounding yourself with like-minded and positive people can help keep you motivated and determined to achieve your goals.
Try to identify the thoughts that get you in trouble and work hard to try and change them.
It may sound silly, but this simple action can help break that chain of thought and help to introduce a new and healthier one.
It's also advisable to be sure that you keep your goals attainable.
If you've never changed your eating habits before in any manner, having a realistic goal will help prevent negativity as well.